Welcome to Fund & Edutain Guide…Helping Schools since 1997.
Your #1 Source for Fundraising Ideas, Educational Programs, Products, Services, Healthy Tips to Enrich communities and children's lives…
ORDER YOUR FREE 2017 EDITION TODAY!
Our educational magazine offers a variety of information you can use towards your next school fund-raising idea and educational events.
The articles and features will provide you with current information to help you raise funds while keeping your kids safe, smart and healthy.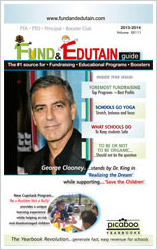 A no-cost fund-raising magazine subscription to our fund-raising and edutainment source, "Fund & Edutain Guide," will keep you informed of all the latest news and trends in school fund-raising. With our guide you'll learn about effective educational programs and classroom secrets in addition to better ways to raise money for your child's school.
Our strategies work! Try one of our school fund-raising ideas or educational programs and you'll have a hit on your hands. The next fund-raising idea you find here just may supply your son's football team with uniforms and your daughter's band class with sheet music. School fundraising ideas aren't hard to come by when you stay informed about what works in schools across the country.
Grants for Your School!
$ Building funds for a new Classroom or Gym
$ Solar for energy efficiency
$ Educational Supplies
$ Improve Disabilities, Health & PE
$ Enhance academics, ART/MUSIC
$ Fund AT-RISK Projects
$ Protect Students with School Safety
Fund-raising ensures educational programs that enrich children's lives!
Our children's schools need more money than ever with all the cutbacks that have happened
in school districts across the country. Don't waste time with the same old-fashioned ways to raise funds. Let our fund-raising magazine make it easier for you to come up with great ideas that work.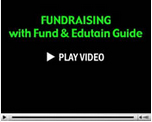 Fund & Edutain Guide provides schools, PTAs, PTOs, booster clubs and other non-profit organizations with ideas and strategies for fundraising to help you purchase programs and products for your organization.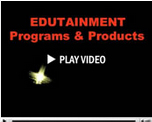 Teaching math or science in a different way may be the reason your child graduates from college with honors. In a day and age when school fundraising is so valuable,
it's good to know the answers to all your fundraising problems are only an educational magazine away!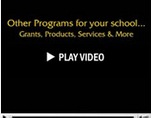 In addition to fundraising ideas, it also offers the latest information on environmental, health and safety programs helpful to administrators, PTAs, PTOs, booster clubs and non-profit organizations
Thank you for your interest in this unique resource and directory, "Fund & Edutain Guide," published by Y.O.N./GIFT-FUND Program..